For Us Success is About Improving Your Vision Affordably, Enhancing Your Overall Well Being & Making Sure That You Feel Like Family!
At Professional Opticians we realize that you have many local eyeglass shops as well as online discount stores to choose from when buying new eyewear or filling an eyeglass prescription. So we always go the extra mile to make sure that our customers rank us as the "best place in Fayetteville and in all of North Carolina to buy new eyeglasses, get repairs or for any other optical related supplies and services". If you leave our shop, no matter what your eyewear needs, and do not feel that we treated you like "Family", then we missed an opportunity to earn your optical business!
Our History
---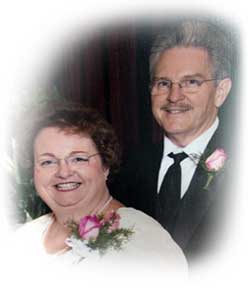 With a vision for excellent eyewear and a desire to offer the best customer service available in the optical industry, Roger Bullock opened Professional Opticians of NC in its current Fayetteville location in 1979 occupying 900 square feet. Today our state-of-the-art optical facility takes up almost 6000 square feet! Our founder passed in 2009 and today Roger's wife Marilyn carries on his vision of excellence in eye care. Marilyn has been an integral part of Professional Optician's success since its beginning as well as Roger's and Marilyn's two daughters Shelley and Crystal. From day one Professional Opticians has always been about treating customers like family and making sure their eyewear needs are met. That philosophy has help to make us a leader in eyewear since 1979!